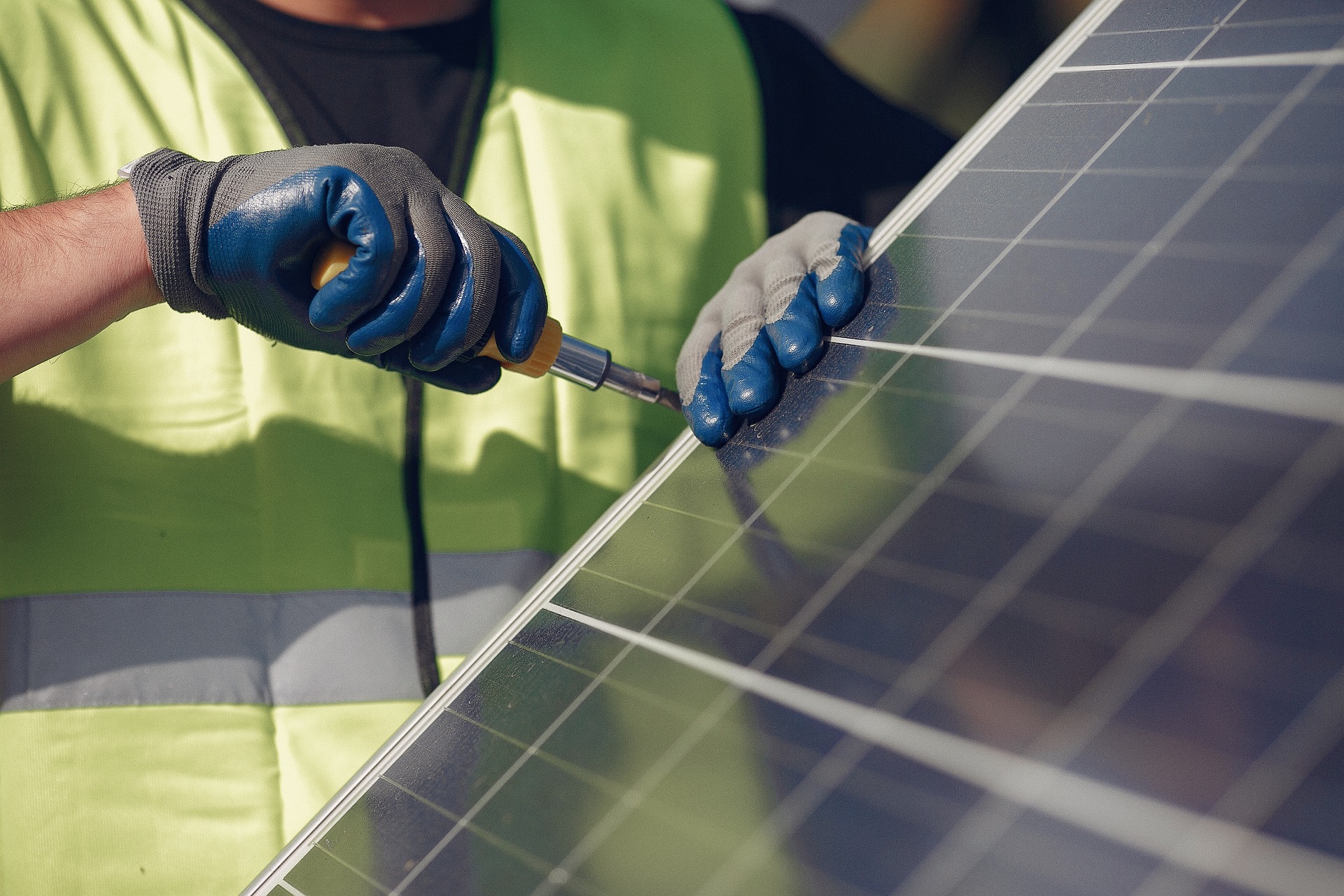 Operation & Maintenance
O&M
Through routine inspection by our inhouse O&M team with the appliance of AI monitoring and error detecting system, we provide PV solar power plants monitoring, site examination, and maintenance services to ensure stable power generation of the project sites.
Scroll
Features

10+Years of O&M Experience
Operating accumulated 300MW solar energy projects for more than 10 years by our in-house O&M team with a patented AI error-detecting system
Distributed Project Management
Managing more than 800+ rooftop and ground-mount solar project sites distributed all around Taiwan and outlying islands

Solutions for All-type Project Sites
Controlling solar systems on buildings, factories, livestock & poultry houses, hospitals, basketball playgrounds in schools, severe land subsidence areas, salted land areas, and etc.

Higher Energy Yields than Average
Annual energy yields of the project sites under control are 8-10% higher than the neighboring projects according to the data disclosed by the Utility Taipower Company.
Scope of Services
Click to check more details
Privacy Policy
Welcome to the official website of GREENHARVEST Co., Ltd. (hereinafter referred to as the website). This Privacy Policy is meant to help you understand what information we collect, how we collect it, and how you can manage your information, that to ensure you a well-informed surfing environmennt. Please read the detail information below:
The collection, processing and the use of personal data

The contents of the Privacy Policy include how the website collects and handles your personal identifiable information when you are using it.
The Privacy Policy does not apply to the external links other than this website, nor to people who are entrusted or involved in the management of this website.
You also agree to use your email as a method of written consent required by the Personal Data Protection Act or other laws.

How the information is collected and used

In order to provide you with the best experience during surfing this website, you may be asked to provide relevant personal information, which includes:

This website will retain the name, email address, contact information, usage time, and etc., that you provide when you use the interactive functions, such as the contact form.
During your visit, the server will record relevant actions on its own, including the IP address of the connecting device, the time you stayed, the browser you used, browsing and click data records, and etc., as a reference for us to improve website services. This record is for internal use only and will never be disclosed to the public.
In order to provide accurate services, we will conduct statistics and analysis on the collected forms, and the analysis results will be presented as statistical data or explanatory text. In addition to for internal research, we will publish the data and explanatory text as long as it's necessary, but it will not involve specific information about the individuals.
Unless we have obtained your consent or required by the provisions of laws, this website will never disclose your personal information to the third parties or use it for any other purposes beyond the scope of the Privacy Policy.

How the information is protected

The hosts of this website are equipped with firewalls, anti-virus systems, information security equipment and some necessary security protection measures to protect the website and your personal information. Only the authorized personnel can access your personal information. All the relevant personnel handling the data have signed the NDA (confidentiality agreement). Anyone who violates confidentiality will be subject to legal sanctions.

External links to the website

This website provides some external links to other websites. You can click to enter other websites through the links. However, the privacy protection policy of the external websites does not apply to this website, and vice versa. You must refer to the privacy protection policy of that external website for your reference.

The use of Cookie

In order to provide you with the best service, this website will place and access our cookies on your computer. If you do not want to accept the writing of cookies, you can set the privacy level in the browser function you are using. If it is high, you can refuse the writing of cookies, but this may cause some functions of the website to not perform properly.

The revision of the Privacy Policy

The Privacy Policy of this website will be revised at any time in needs and the latest revision will be published on this website.
You can enter the keyword or select one of the common searches for convenience